AI software solution from Sterblue automates data analysis on DJI platforms for energy inspections
The energy sector relies on inspections to spot bottlenecks and conduct timely maintenance.
Companies have adopted drone programs to inspect assets because drones get the job done more efficiently while keeping people safe from the potential risks of manual inspections. See how Swiss network grid operators are benefiting from drone inspections. Traditional drone inspections, while effective, require highly skilled drone pilots and long processing times to generate actionable insights from data analyses. An automated drone program can simplify the inspection process. By collecting images and data with DJI drones and using automated software solutions to automate flight routes and gain insights, the post-inspection analysis process can be expedited.
Two companies have turned to French-based startup, Sterblue, for automated drone inspections. For them, the expensive, labor-intensive manual inspection is no longer the only option.
Putting automated drone inspections to the test
Enedis is a French distribution grid operator that started using drones in 2014. Before using drone technology, two types of helicopter inspections were conducted on its 351,000 km (218,100 miles) grid:
A quick helicopter inspection that covers one-third of the grid annually. A photographer takes pictures of defects visible to the human eye.
A detailed helicopter inspection to extend grid lifespan. Five pictures are taken of every pylon, then all of the images are processed and analyzed in a lab. Around 2% (~7,000 km/ 4350 miles) of the grid is inspected this way every year.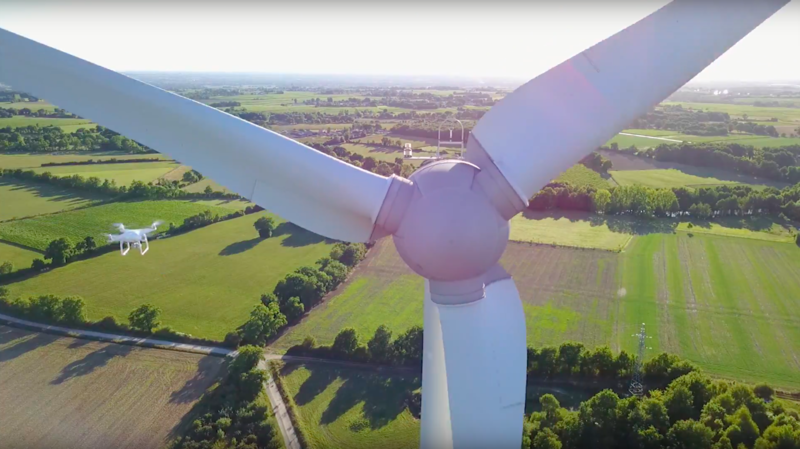 Helicopter inspections are costly and defects are often missed. In search of an alternative, Enedis built a drone program with more than 60 trained pilots using the DJI Phantom 4 Pro V2.0 for visual grid inspections. This minimizes travelling time for teams and also allows them to be as responsive as possible. To make the inspection process even more automated, in 2017, Enedis partnered with Sterblue, which provides a software solution that guides drones along trajectories that wrap tightly around structures and find anomalies from the collected drone images, and produce comprehensive reports all with just the click of a button.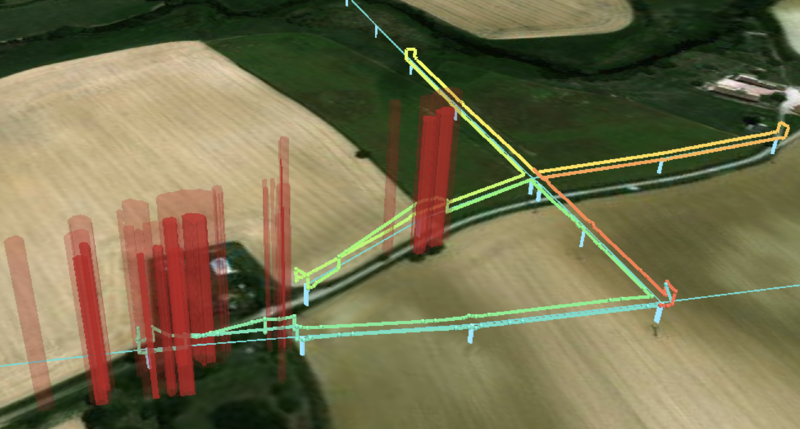 Using legacy methods, the rate of inspection was 10km (6 miles) per day. But with Sterblue's integrated solution, 20km (12.5 miles) of the grid can be inspected daily and at 50% of the original cost. Sterblue enables drone pilots to conduct complex 3D inspections around pole heads following pre-determined drone mission routes. The images captured during the drone flight are then processed in bulk through a specially-designed machine learning algorithm created by Sterblue for Enedis. After only 2 months of implementation, 5 out of 35 types of defects on the grid can be automatically detected with 98% accuracy.
In France, drones could generate more than 4 million pictures from distribution grid inspections per year based on current inspection standards.
"With Sterblue we have explored the new digital and artificial intelligence perspectives to automate our grid inspection. This activity is key for the quality of our service and the reliability of our assets. The very promising results in the Bourgogne region led us to extend it to a national level on a much bigger scale." – Christophe Gaudin, Deputy Director for Asset Engineering at Enedis.
Leveraging artificial intelligence from software solution providers like Sterblue with relevant data generated by a drone platform is revolutionizing the way maintenance is done. It is no longer a hassle to process and analyze thousands of drone images, and the results cover 100% of the grid so that no defect goes undetected. By standardizing this data collection process, predictive maintenance is also made possible.
Implementing DJI's Phantom 4 Pro represents an important decision by the Enedis team. Its ergonomic design, high resolution camera, and obstacle avoidance sensors make it the best tool to gather accurate information and an indispensable platform on which software companies like Sterblue can build solutions that turn drone data into actionable results.
In addition to grid inspections, wind turbine inspections can similarly benefit from an automated drone program.
Scaling this technology to wind turbines
Energy Supply Board (ESB), a national energy provider in Ireland, is able to increase maximum workload to seven wind turbine inspections using the DJI Matrice 210 RTK and Sterblue's automated wind turbine inspection software.
Flying a drone by hand to inspect wind turbines is no easy feat. The pilot would need to operate the drone near a complex structure that is more than 150 m (500 feet) tall and maintain a consistent distance from the blade surface. All the while, every sensor parameter needs to be monitored to get the best shot possible.
It is a different story when the drone is used with Sterblue. A flight trajectory can be created so that the drone automatically flies around the wind turbine with precise distance and trajectory parameters. The images captured can be analyzed to generate a report that details all the defects by level.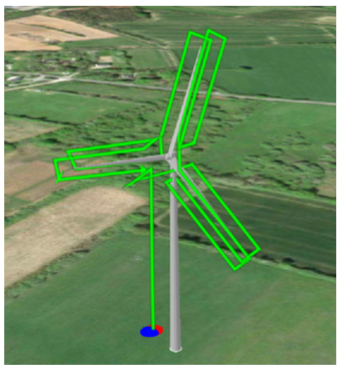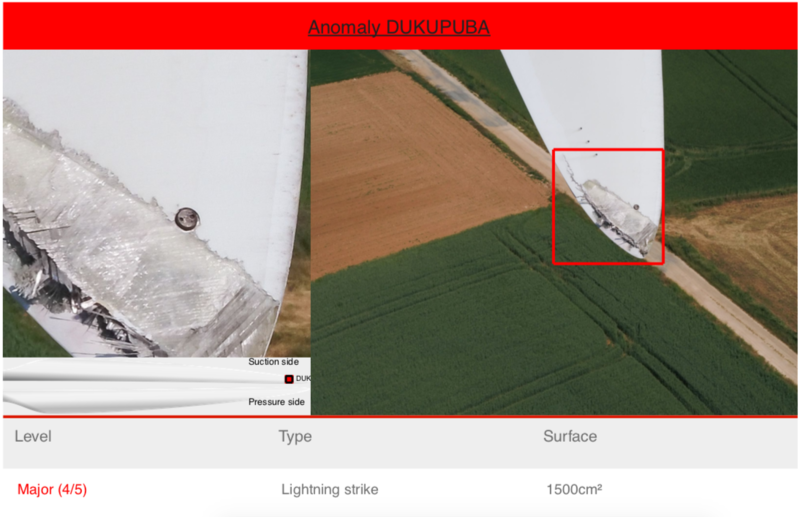 Now, wind turbine inspections are quicker, safer, and more accurate thanks to the DJI open platform that allows Sterblue to build software solutions to reinvent data processing. The Sterblue Cloud platform uses automated image processing algorithms, making it possible for actionable reports to be delivered within two days of the drone inspection so that the right maintenance decision can be made in time.
"Wind turbine inspections usually take us at least 80 minutes with ground-based systems. DJI drones, when used with the Sterblue software did the job in less than 40 minutes. This saved us a significant amount of money because we have less production downtime." – Robert Farell, Wind Turbine Operation and Maintenance at ESB.
With the ability to inspect assets automatically using drone technology, ESB and Enedis have seen significant improvements to their core operations and have upskilled their personnel. These benefits have similarly extended to Sterblue, whose software has spurred the team to quickly grow to 11 employees since its formation in 2016.
Source: Enterprise DJI