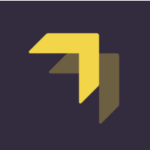 Overview
Founded Date January 1, 1900

Sectors Cargo, logistics

Posted Jobs 0

Viewed 370
Company Description
What if you could simply use your phone to have something delivered directly to you in minutes through the air; faster, more safely and with a lower carbon footprint than if it were delivered on the ground?
Wing is reshaping the future of delivery. We are an on-demand drone delivery service that can deliver food, medicine or other items within minutes. We've also developed an uncrewed traffic management platform to safely route drones through the sky. Our service is faster, safer and produces far less pollution than traditional delivery. Originally created in 2012 within X, the Moonshot Factory, Wing is now an Alphabet company.
We're looking for curious, entrepreneurial individuals who are highly motivated by unsolved problems. We come from diverse backgrounds and share a passion for big ideas.
Come join us as we take to the sky to reach new heights!