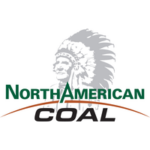 Overview
Founded Date January 1, 1900

Sectors Mining, quarrying

Posted Jobs 0

Viewed 421
Company Description
The North American Coal Corporation and its affiliated companies operate surface mines that supply coal primarily to power generation companies under long-term contracts, and provide other value-added services to natural resource companies. In addition, our North American Mining business operates and maintains draglines and other equipment under contracts with sellers of aggregates.
Our more than 100-year-old company has a proud legacy of providing fully-integrated comprehensive mining solutions to customers across the U.S. We operate 10 surface coal mines and equipment in 15 limestone quarries, delivering more than 30 million tons of coal and 30 million cubic yards of limestone in 2017.
North American operates more draglines than anyone else in the U.S. (over 40), and controls 161,000 surface acres, 1.9 billion tons of coal and 24,000 acres of oil and gas reserves. Our service-based business model aligns its operating goals with customers' objectives. We are a long-term partner to our customers and work every day to prove it.