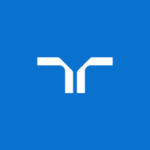 Overview
Founded Date January 1, 1900

Posted Jobs 1

Viewed 471

Founded Since 1984
Company Description
As one of North America's largest and most trusted technology talent and solutions firms, Randstad Technologies provides collaborative, customizable solutions to companies of all sizes. Whether we're helping you find the right person for your team — or the right job for you — or providing consulting, project or outsourcing services, Randstad Technologies is fully committed to supporting you.
We accomplish that by leveraging our knowledge, experience and innovative practices to uncover opportunities and provide solutions to your technology challenges. As a critical division of the world's largest HR services firm, we've served clients across all industries since 1994. We offer discrete professional services focused on applications, infrastructure, end-user and engineering services, along with shared services internally and client facing related to PMO and strategy.
The wealth of knowledge we've acquired over three decades of work in IT, sets us apart from the competition — we're nimble, robust, trusted because we deliver. You'll see the difference when you partner with us.
Active Jobs From Randstad