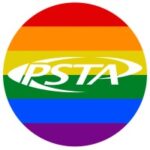 Overview
Founded Date January 1, 1900

Posted Jobs 0

Viewed 377
Company Description
From Park & Ride services and paratransit programs to partnerships with Uber and Lyft, PSTA is ahead of the curve and constantly finding new and innovative ways to connect passengers to places throughout Pinellas County — located within the Greater Tampa Bay area.
Founded in 1984 and as a trusted public transport provider, PSTA provides millions of passenger trips a year. The PSTA fleet is equipped with 210 buses that serve 4,400 bus stops on 41 routes in Pinellas County, including two express routes that travel to Tampa.
PSTA proudly connects workers to their jobs and consumers to businesses, all while relieving traffic and parking congestion, improving air quality and reducing individual commuting costs.
Our mission to be people's first choice for transportation and a driving force for social, environmental, and economic vitality in the community through innovation and partnership is what drives us — and our buses — to safely connect people to places.