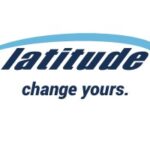 Overview
Founded Date January 1, 1900

Posted Jobs 0

Viewed 262
Company Description
Latitude is a Human Resource Consulting Firm headquartered in Hanover, MD with an office in Winter Park, FL. Latitude provides consulting services to a wide range of industries (Technology, Engineering, Scientific, Communications) in both the Private and Public Sectors. We are a contract, contract-to-hire and direct placement personnel agency providing clients with skilled professional employees of all skill levels.
Latitude provides its services to businesses in the Beltway Corridor, Washington DC, Maryland, and Northern Virginia regions. However, we are not limited to these areas as we will work with Nationwide Clients. As a company, Latitude differs from other temporary and permanent placement agencies because of the experience of it's owners and the talent and professionalism of it's employees.
With 30 plus years of experience, Latitude's Management team understands what is required to service the needs of the most complex clients and organizations. Our recruiters and consultants are chosen based on their experience and track records within the industry. This commitment to excellence will ensure successful results and most importantly cost efficiency for our client.
Latitude provides each of the following services for all clients and tailors these services to the particular needs of the client.
• Individualized recruiting and reference checking
• Skills evaluation and preliminary interviewing for each employee
• In person screening prior to client interview
• Background checks and drug tests at client request
• Software and technical testing