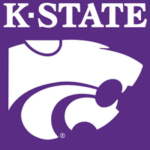 Overview
Founded Date January 1, 1900

Posted Jobs 0

Viewed 779

Founded Since 1863
Company Description
Kansas State University, often referred to as K-State, is an institution of higher learning located in Manhattan, Kansas, in the United States. A branch campus, including the College of Technology and Aviation, is located in Salina, Kansas.
A third campus, K-State Olathe, officially opened on April 26, 2011 and will be the academic research presence within the Kansas Bioscience Park. Kansas State has nearly 24,000 students from all 50 states and more than 100 countries.
Kansas State University employees take pride in making a difference in nearly 21,000 lives at the nation's first operational land-grant university. In fact, the Association of Public and Land-grant Universities recently designated K-State as an Innovation and Economic Prosperity University.
As the Princeton Review's No. 3 university in the nation for quality of life, K-State also takes pride in its employees. K-State was also ranked No. 3 in Forbes – America's Best Employers by State. Beyond offering an unmatched sense of community and inclusiveness, K-State provides employees with a variety of benefits, including health care, retirement options, discounted event tickets and much more.