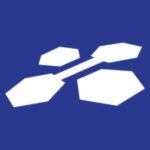 Overview
Founded Date January 1, 1900

Sectors Mining, quarrying , Surveying, mapping

Posted Jobs 0

Viewed 149

Founded Since 2013
Company Description
Industrial leaders use Identified Technologies managed commercial drone solution to improve project tracking and team productivity. Our integrated software and services take care of everything from FAA compliance and flight planning, to advanced analytics. You push the start button on the drone and we take care of the rest.
We help companies in construction and earth moving reduce costs and win more business with job site data and analytics. We empower ENR 400 companies, including PJ Dick, EQT, Vulcan and Casella, with the ability to track progress on highways, well pads, mines and landfills in near real-time.
Mapping 100 acres in 10 minutes dramatically increases team productivity. We provide 2D data, 3D volumetrics, orthomosaics, as built versus as planned comparisons, as well as progress and cost forecasting and change detection. Our mission is to provide a new level of transparency and insights for the most difficult project management challenges.
Gas, Excavation, Mining, Construction, Energy, Mapping Drones, Oil, Engineering, Surveying, Aggregate, excavation and Metals & Minerals.