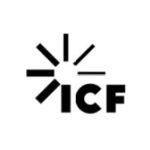 Overview
Founded Date January 1, 1900

Posted Jobs 0

Viewed 256

Founded Since 1969
Company Description
ICF (NASDAQ:ICFI) is a global consulting and technology services provider with more than 7,000 professionals focused on making big things possible for our clients. We are business analysts, policy specialists, technologists, researchers, digital strategists, social scientists and creatives.
At ICF, trust is key to our business. We seek to build and sustain trust with our clients, shareholders, business partners, and among our employees. We designed and continue to support our Compliance and Ethics Program so that we can strive, in a systematic way, to fulfill our commitment to build trust and integrity.
To promote compliance with ICF's Code of Business Ethics and Conduct and all applicable laws, ICF operates a Compliance and Ethics Program for all ICF employees.
Aviation, Climate, Cybersecurity, Digital and Marketing, Education, Energy, Environment, Health, Homeland Security, International Development, Natural Disaster Recovery, Resilience, Social Programs and Communities and Transportation.