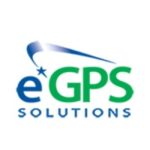 Overview
Founded Date January 1, 1900

Sectors Surveying, mapping

Posted Jobs 0

Viewed 465

Founded Since 2004
Company Description
Our story began at the turn of the century when two land surveyors saw the potential of GPS technology and how it could improve the practices of other surveyors in the Atlanta area. Over time, they were able to build on the success of their VRS network, and in 2004, eGPS Solutions was formed.
Since then, eGPS Solutions has steadily grown from a private RTN (Real Time Network) into a full service survey equipment dealer for GeoMax, CHC, SECO, DJI, LiDARUSA and more. Our clients include government agencies, private surveyors, and engineering, aerial, marine, construction, agriculture, utility, and environmental companies.
From network plans to equipment, supplies, repairs, and rentals, we pride ourselves in being a one-stop shop for surveyors. We are continually pursuing ways to upgrade our RTN technology and service to clients, while holding fast to ideals such as vision, value, excellence, innovation, and investing in the professional development of the company's technical/support personnel. At eGPS Solutions, we will not let you fail!
Construction, Engineering, Customer Service, Land Surveying Equipment, Survey Supplies, GNSS Real Time Network (RTN), Survey Stakes, GeoMax, Robotic Total Station, RTK Network, CHC, DJI, LiDAR, LiDARUSA, Tech Support, Survey Equipment Repairs, Survey Equipment Rentals, M2M Data Plans, Land Surveying, Drones, and Survey Equipment Training