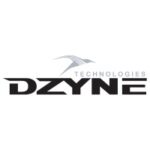 Overview
Founded Date January 1, 1900

Posted Jobs 0

Viewed 329

Founded Since 2012
Company Description
DZYNE Technologies is a small business specializing in the rapid design, development, and demonstration of advanced unmanned vehicles and analytic systems under demanding schedules. Through concept creation, rapid prototypes, and finished products, DZYNE integrates automated sensor analytics and artificial intelligence to deliver uniquely useful operational aircraft.
It is a success story of which we are extremely proud: our products have received numerous accolades for their elegant engineering innovations. Unprecedented flight vehicle range and endurance with vertical take-off and landing. Comprehensive insight to drive decisions from big data.
Behind these innovations is our extraordinary design capability. Design innovations are made possible through human expertise amplified through a suite of multidisciplinary design technologies that provide unparalleled full-system integration. Our approach yields repeatable, proven results, executing to a best-in-class development cycle time.
Unmanned Aerial Systems, Analytic Systems, aircraft design and build, and analytics and autonomy