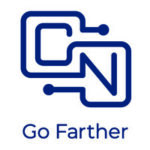 Overview
Founded Date January 1, 1900

Posted Jobs 0

Viewed 238

Founded Since 1996
Company Description
Since 1996, ConsultNet has empowered technology performance by providing startups, mid-size companies and large enterprises across North America with superior tech talent and solutions needed to innovate, compete and go farther. Dedicated to high-touch talent delivery and high-integrity partnerships, we enable technology initiatives and innovations through IT staffing services, project-based solutions and TechBridge, a TN visa solution for highly qualified talent from Mexico and Canada.
With business in 45 states, ConsultNet has expertise in banking, financial services, communications and healthcare, and many other verticals. We provide IT talent in analysis, architecture and design; app development, infrastructure, systems development and support, technical and data center support; and more.
Our impressive experience, deep relationships, extensive network and growing database make us a valuable resource for clients and consultants alike. In the last two years, we placed 1500 consultants and served 300 clients with contract, contract-to-hire and direct hire talent, and project-based teams. For our consultants, we provide unparalleled support, training, benefits and other perks that enrich job opportunities.
Driven by our core values of teamwork, integrity and professionalism, ConsultNet prizes people and relationships and we have the industry recognition to prove it. We thrive in an empowering culture dedicated to exceeding expectations. That means routinely going farther to understand client needs, to develop custom solutions, to ensure the best fit and to drive exceptional success. Ultimately, resulting in remarkable retention, a stellar client satisfaction rate and multiple awards.
Proud to be a strategic business partner for our clients and consultants, we are committed to advancing technology and generating business results. With a rich history and an ongoing commitment to innovation, we embrace ambition, pursue progress and enjoy momentum. We go farther.