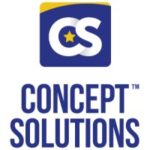 Overview
Founded Date January 1, 1900

Posted Jobs 0

Viewed 213

Founded Since 1999
Company Description
We create and support Mission-Critical solutions that keep our country safe, in the areas of Aerospace, Law Enforcement, and Weather. We are experts in delivering fiscally responsible and innovative solutions through information technology, engineering, and management. We build new or modernize older systems by way of lift-and-shift and rapidly refactor legacy applications using microservices, APIs and highly responsive modern user interfaces. Through passion and innovation, our diverse and talented people are dedicated to our customers' success. We seek to make the country safer by leveraging creative ideas and technologies delivered via agile and quality processes.
We have a proven track record of making the daily work of organizations measurably more productive, efficient, and innovative. We use proven program management methodologies and cutting-edge techniques in IT integration, system engineering, network management and business process automation to transform commercial and government organizations into efficient business information systems.
As a Small Business, we have a large footprint — Every person who flies domestically connects with us and may not know it! We are proud of our footprint in support of IT systems at the Federal Aviation Administration. Our employees and the community have recognized us with prestigious awards including Best Places to Work in Virginia 2013-2018 and Alfred P. Sloan Awards for Excellence in Workplace Effectiveness and Flexibility 2013, Small Business Achievement Awards, The Washington Technology Fast 50 Ranking, DHS Small Business Achievement Awards, Winner of Deloitte Technology Fast 500 for 7 years, Deloitte Technology in North America Award, Virginia Chamber of Commerce Fast 50.
IT & management consulting, Air Domain Awareness, Enterprise Web 2.0 & Cloud Computing, Operations & Maintenance, Cyber Security & InfoSec, Multi-Agency Collaboration, GIS – Aviation and Critical Infrastructure, Dev Ops, Software Development, GIS apps, DevSecOps, Test-Driven Development, Extreme Pairing (XP), #agileAF, Containers (Pivotal) and AWS.