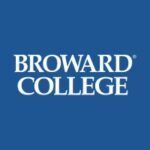 Overview
Founded Date January 1, 1900

Posted Jobs 0

Viewed 238

Founded Since 1959
Company Description
Created by the Florida Legislature in 1959, Broward College is one of 28 institutions that make up the Florida College System. Broward College is recognized as one of the top community colleges in the nation. In 2021, the College was a Finalist with Distinction in the Aspen Prize for Community College Excellence, recognizing it as one of the top five community colleges from more than 1,000 colleges. This is the second time the College earned recognition as a Finalist with Distinction and the fourth time the College has been named a Top 10 institution.
Located in South Florida, Broward College serves 60,000 students annually and is supported by more than 4,000 faculty and staff. The College's diverse community represents 150 countries across its three main campuses in Broward County, online, and eight specialized centers.
Dedicated to transforming students' lives and enriching a diverse community through academic excellence and meaningful career opportunities, Broward College offers various certificates, two-year university-transfer degrees, two-year career degrees, and select bachelor's degrees. The programs are organized across eight career pathways.
Quick Facts
• In 2021, University HQ ranked Broward College the most affordable college in Florida.
• In 2020, Diverse Issues in Higher Education ranked Broward College second in the nation for the number of associate degrees conferred to black students, fourth for all minority groups, and tenth for Hispanic students.
• Broward College consistently ranks as one of the top two colleges in the CAPE Postsecondary Industry Certification Funding List for the number of industry certifications awarded to its students.
• In 2021, Broward College was one of 10 institutions selected to participate in the Achieving the Dream and the University of Southern California Race and Equity Center Racial Equity Leadership Academy, designed to support colleges to develop a racial equity plan.
Higher Education, Workforce Training, Continuing Education, Online Degrees & Certificates, Associate's Degrees, Bachelor's Degrees, and Industry certification