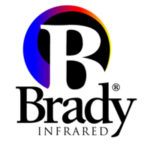 Overview
Founded Date January 1, 1900

Sectors Inspection

Posted Jobs 0

Viewed 402
Company Description
At Brady Infrared, we look at the world through a different lens by using innovative technology to open the eye to the unseen world of potential threats before they strike.
The naked eye is an incredible visual resource. However, it can't see loose electrical connections or identify trapped moisture in insulated flat roofs or inside the walls of building envelopes.
Our high-tech, high-touch approach, translates into a personal service that provides an unmatched solution for customers to optimize their maintenance.
Brady Infrared's thermography inspections provide our clients an advanced sneak peek into vulnerabilities before they become big problems. We use the latest FLIR infrared cameras and OFIL corona cameras to reveal unnoticed hot spots in electrical and mechanical operations, and degradation of insulators due to corona activity. Trapped moisture in roofs and building envelopes can no longer hide from our experienced Thermographers.
No location is too far out of reach. Our operators capture images from any angle, using any delivery capture platform. (Walking, ATVs, Drones, Helicopters, Aircraft).
Our innovative technology is married to our infrared database reporting software, which enables us to package and report results in a manner that is accurate and applicable to each client.
Let us show you what your eyes cannot see.