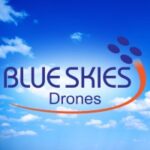 Overview
Founded Date January 1, 1900

Posted Jobs 0

Viewed 233

Founded Since 2014
Company Description
Blue Skies Drone Rental is your one stop shop for UAV equipment rentals, new and used sales, aerial services, training and more.
We own and maintain our own large and diverse rental fleet of the latest UAV platform and sensor technology. We have many options from fixed to rotary wing platforms and sensors from high end optical to thermal/IR, multispectral and even LIDAR. We stock the latest in cutting-edge aerial equipment. When you are ready to buy we provide new and used purchase options as well as trade-ins. Equipment available to any US location via shipping and via local pickup from one of our various partners. No matter the industry we've got you covered – precision agriculture, professional cinematography, building inspection, land survey, energy, utility & power, public service, fire/security?
Yeah, we've got a drone for that!
drone services, drone rental, remote sensing, drone sales и data collection