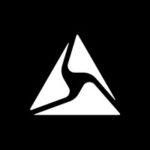 Overview
Founded Date January 1, 1900

Posted Jobs 0

Viewed 384

Founded Since 1993
Company Description
With over 26 years of advancing technology, Axon is dedicated to a bold and powerful mission to Protect Life and Obsolete the Bullet. Axon is the global leader of connected public safety technologies. We stand for protecting life, protecting truth, transparency, and accountability.
Rick Smith founded Axon (formerly TASER International) following the deaths of two high school friends who were gunned down in an act of road rage. This tragedy sparked a passion in Rick to seek new technologies that would enable people to protect themselves without deploying lethal force. Our connected body-worn camera technology and evidence-management cloud are designed to help police officers work efficiently actively and transparently.
Axon's mission from the start has been to make the bullet obsolete, reduce social conflict and ensure criminal justice systems are fair and effective. Following recent events, we have added one more: *Eradicate racism and excessive force in the justice system.
We are currently hiring for all positions across all 17 countries, including the offices in Scottsdale, Seattle, London, Amsterdam, New York City, Sydney, Ho Chi Minh City, and Tampere.
Electronics Manufacturing, Technology, Software Development, R&D, New Product Marketing, Law Enforcement Sales, Research and Development, artificial intelligence, virtual reality, Public Safety, Training, UX, Less Lethal Weapons, Body Cameras, drones, RMS, TASER, Policing, Justice and Transparency.