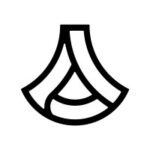 Overview
Founded Date January 1, 1900

Posted Jobs 0

Viewed 460
Company Description
Created by tech innovators on a mission to solve critical challenges in national security, Anduril brings Silicon Valley ingenuity, speed, and funding to defense and security. In less than a year, Anduril went from concept to product, with multiple deployments actively solving real world national security problems. Today, Anduril is in a rapid growth phase, deploying technology in diverse locations and developing pathmaking products that will change defense forever.
Anduril's technology ethos is based in our founders' experience delivering cutting-edge consumer hardware and national-security software, leveraging off-the-shelf components with custom engineering to bring products to market faster, cheaper and more effectively than ever before.
Our team includes makers, jacks of all trades, and deep specialists, working on delivering capabilities that the US and its allies will require to succeed — from autonomous vehicles, sensor platforms, and watercrafts, to cutting-edge applications of virtual reality and AI to national defense. If you feel you'd be a good fit with our rapidly growing team of innovators, check out our careers page at https://www.anduril.com/careers or send us an email at careers@anduril.com.