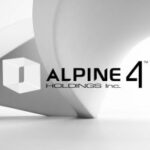 Overview
Founded Date January 1, 1900

Posted Jobs 0

Viewed 263
Company Description
Alpine 4 Technologies, Ltd (Alpine 4) is a publicly held enterprise with business related endeavors in Automotive Technologies, Electronics Manufacturing, Fabrication Technologies and Clean Energy Solutions.
Four principles at the core of our business are: Synergy. Innovation. Drive. Excellence. At Alpine 4, we believe synergistic innovation drives excellence. By anchoring these words to our combined experience and capabilities, we are able to aggressively pursue opportunities within and across vertical markets. We deliver solutions that not only drive industry standards, but increase value for our shareholders.
At Alpine 4 we understand the nature of how technology and innovation can accentuate a business. We strive to develop strategic synergies between our holdings to create value and operational excellence within a unique long-term perspective.
Our focus is on how the adaptation of new technologies even in brick and mortar businesses can drive innovation. We also believe that our holdings should benefit synergistically from each other and that the ability to have collaboration across varying industries can spawn new ideas and create fertile ground for competitive advantages.
In this "open source" based solution for driving excellence we believe that our holdings can achieve optimal business decisions. Which subsequently promotes operational excellence and maximizes value creation for all shareholders within Alpine 4.