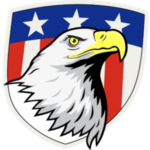 Overview
Founded Date January 1, 1900

Posted Jobs 0

Viewed 434
Company Description
At 7 Eagle Group, our mission is to connect talented Military Veterans and their spouses with businesses that value the sheer grit and experience they bring to America's workforce.
Veterans and their spouses are born from the world's greatest workforce -the US Military.
Their unwavering dedication to being the best of the best, their extensive training, and valiant character make them an incredibly valuable addition to American Businesses.
Through our extensive vetting process and unique one-minute veteran video introductions, we work with your team to properly evaluate veterans for the skills and experience that are uniquely required and custom tailored to your business.
Whether it be a project manager with exceptional leadership qualities, or a technician that can work and thrive in a stressful environment, it's the intangible characteristics that really set Veteran's and their spouses apart from the rest of the crowd.
Whether you're a business owner or hiring manager we encourage you to start leveraging the world's greatest workforce today and hire a Military Veteran or Spouse!
Join our Veteran Talent Network today. Our Veteran Ambassadors will connect you with opportunities that match your skillsets. Go to www.7Eagle.com/veterans